Adding Caricatures to your wedding reception is a great way to offer your guests something fun to watch, as well as giving them something special to take to remember your special day. Eric is available to entertain your guests by drawing a live caricature of them in minutes. Each caricature is guaranteed to bring a smile and keep your guests entertained for a few hours or the entire evening of your reception or rehearsal dinner. Unlike photo booths, you can hire Eric for as little as 2 hours. Plus, we allow the bride and groom to take cuts anytime during the reception, so they can get drawn and get back to mingling with their wedding guests! We also include free bags for each caricature to keep them safe. We can even personalize the paper to have the bride and groom's name and wedding date preprinted on each sheet for a small fee.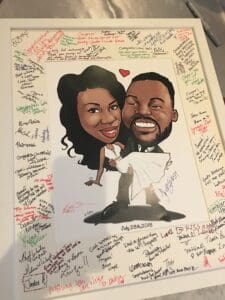 Not only that, but we also offer pre drawn wedding Caricatures of the bride and groom to act as a unique set piece and/or as a sign in.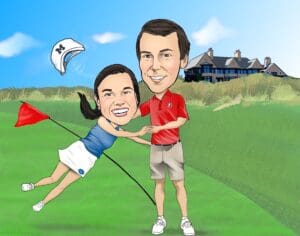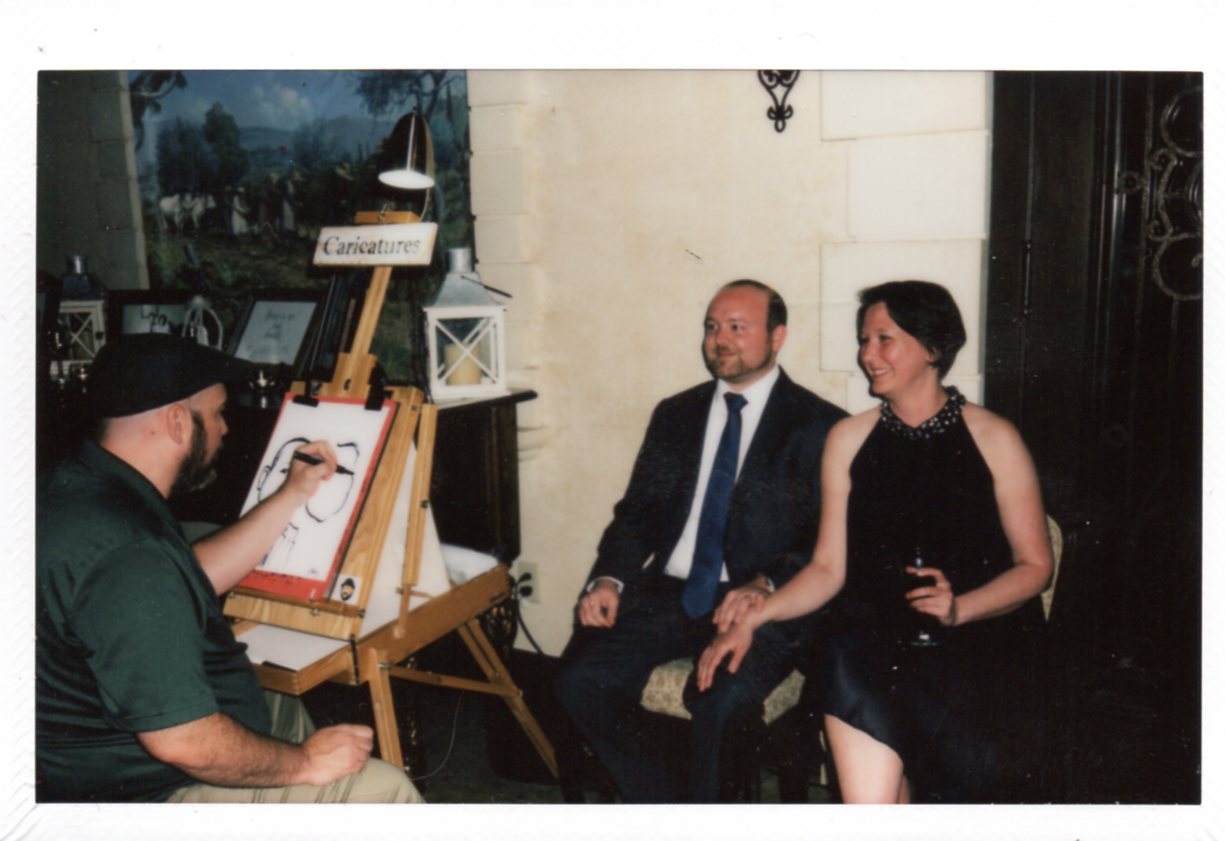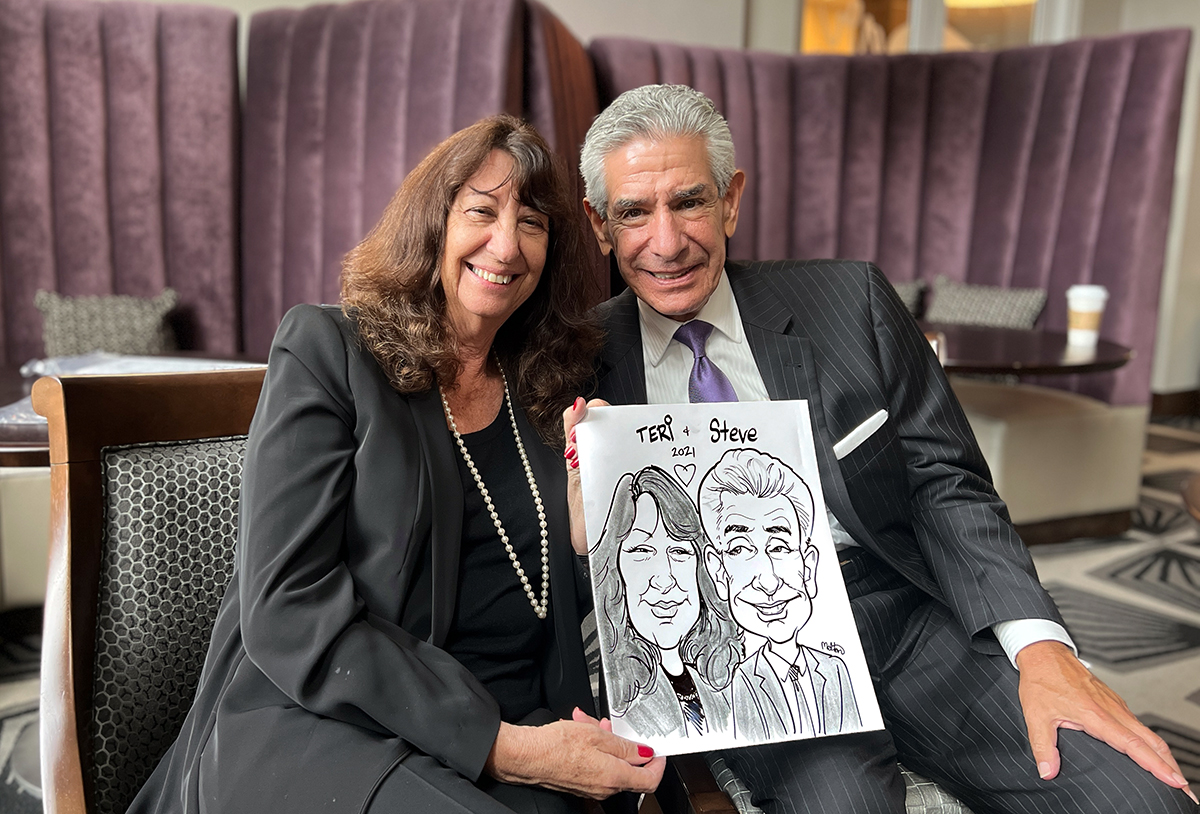 Traditional Caricatures.
An all-time favorite.
Standard black and white marker sketches completed in about 3 to 5 minutes per person, drawn on a heavyweight card stock. Average approx. 15 people per hour.
$175.00 per hour, plus travel if applicable.
2 hour Minimum booking.
 Day Rate /Trade Show Rate
$1200.00 8 hours  (Charlotte only)
For events involving travel
8 hours drawing time with 1-hour lunch break. Includes *travel within NC and SC and parts of Georgia and Tennessee and hotel allowance.  $1500.00 per day.  Further travel may be higher and may need to include airfare.
Off site from photos $35.00 per person plus shipping.
**Premium rates may apply during the busy Fall/Holiday season, September through December. Higher per hour rate and longer minimum booking times.**
DEPOSIT POLICY. At time of booking, a partial NON-Refundable deposit will be collected to hold the date. Indoor events and events with a rain/inclement weather provision in place, the amount is 25% of total booking fee. Outdoor events with higher risk of cancellation 50% deposit of total booking fee. In the event of cancellation, we will try to apply the deposit to a new date if it is within 30 days of the original booking date and the artist is available. Unless cancellation is the fault of the artist, the deposit act as a kill fee for the artist for the cancelled event.