South Carolina SC Party Caricature Artist
Myrtle Beach, SC Trade Show Caricature Artist Eric Melton
704-467-2575
Looking for a fun trade show booth idea to stand out from the crowd?
Available to draw Digital Caricatures or Traditional Caricatures for your corporate outing, tradeshow, and more.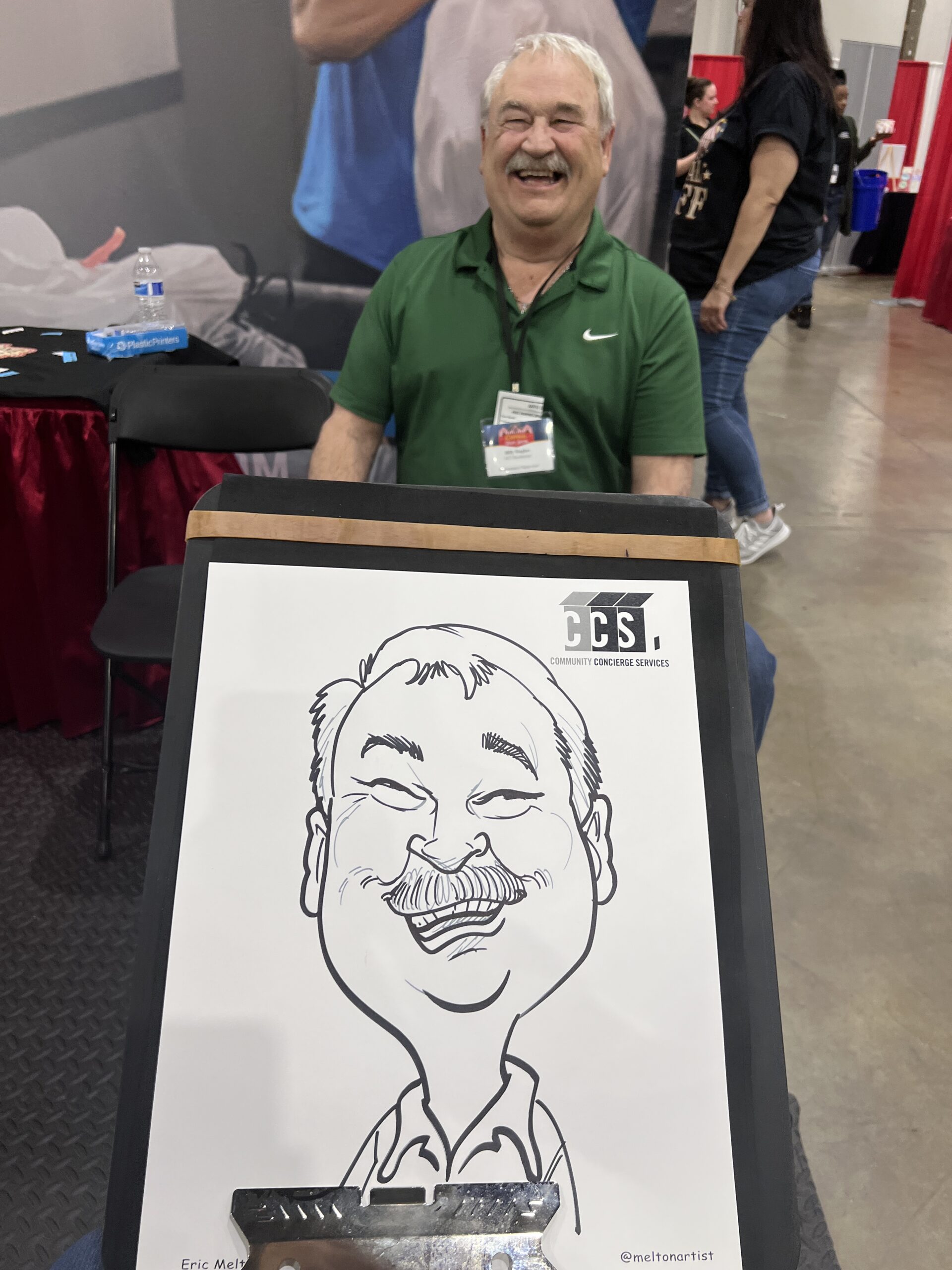 Myrtle Beach Trade Show Caricatures are a great way to literally draw people to your booth to facilitate more opportunities to talk to them about your product or service.
Charlotte, NC based artist Eric Melton has over 30 years experience drawing quality Caricatures and was in Family Kingdom Amusement Park from 1995-2005 where he drew summer vacationers.
We offer traditionally drawn marker on paper Caricatures as well as Digitally drawn on a tablet Caricatures.
Both are a great addition to any trade show or expo. and are always a hit.
We are based out of Charlotte NC, so we can save you money on booking by not having the additional cost of airfare to fly someone in from far away.
Minimum times do apply by travel distance. Even if you want to book fewer hours as long as the minimum fee is met we can travel to you. Contact us for a customized quote.