Asheville  NC Caricature Artist
Asheville Caricature Artist
Digital and Traditional Caricatures
Charlotte, North Carolina Based Event Caricature Artist
704-467-2575
I draw Caricatures in Charlotte and surrounding areas.
Available to hire by the hour for your special event.
Contact for pricing and availability.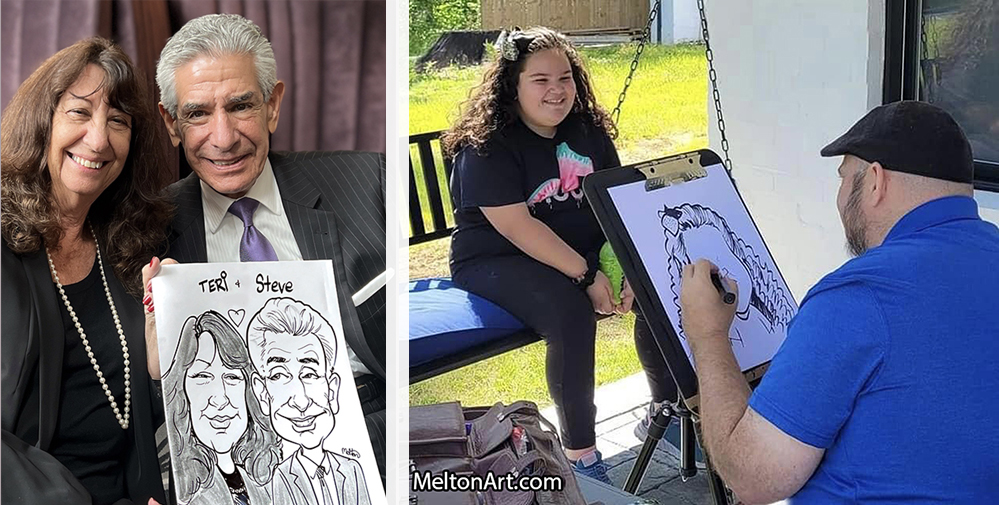 Traditional Event Caricatures
Looking for a talented caricature artist to come to Asheville, NC? Look no further! Charlotte-based caricature artist Eric Melton combines artistic skill with a keen sense of humor to create captivating and entertaining caricatures. Whether it's a corporate event, wedding, or private party, Eric's talent will bring smiles and laughter to your guests. With his unique style and attention to detail, Eric capture the essence of their subjects in every caricature.  As an added bonus, Eric is fully insured against the unforeseen and can provide a COI upon request.
Make your event unforgettable with the charm and creativity of a Charlotte caricature artist!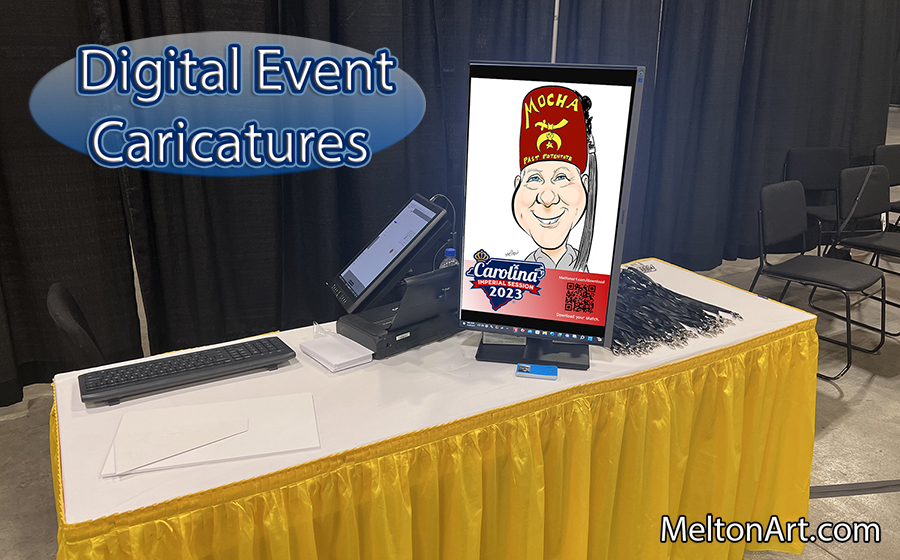 Digital Event Caricatures
Having a Trade Show or Convention and want something new and different?
Available to draw Digital Caricatures for your Trade Show, Wedding, Conference, Team Building Event, and more. Located in Charlotte, I am also available to travel to your city and state for your event. Including but not limited to North Carolina cities Raleigh, Wilmington, Asheville, Durham, Cary. In South Carolina, Columbia, Charleston, Myrtle Beach, Greenville, Gaffney and almost any city in between.